We talk blithely all the time about "losing our minds," but really losing it -- as in dementia or Alzheimer's -- is one of the most feared aspects of aging. So whenever news breaks of something that might prevent, or at least delay, the problem, people generally pay attention. And over the years, we've been told to eat more fish, get regular exercise, keep in touch with friends and do some crossword puzzles (still all good advice, by the way).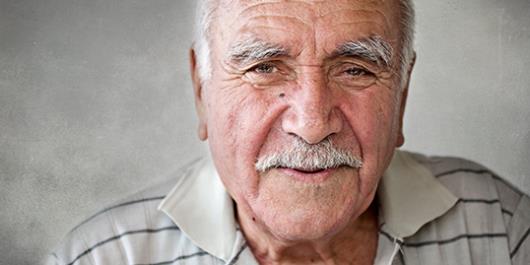 But now, it seems there may be something new we can add to our brain-preserving repertoire.

According to a just released study, a simple combination of vitamin B 6, B 12 and folic acid could help keep your brain sharper, longer.

Researchers at Oxford University, in Oxford, England, looked at 156 people ages 70 and older who already had mild cognitive impairment (MCI). That means they had some mild memory loss of the type common among seniors (apparently, it affects about one in six people over 70). They also had high levels of homocysteine in their blood (a protein linked to dementia). The goal was to see if the B vitamin cocktail could help keep their brains from losing more ground as they got older.
The study volunteers got either a placebo or a mix of .5 milligrams of vitamin B12, 20 milligrams of vitamin B6 and .8 milligrams of folic acid. All had MRI brain scans at the beginning of the trial and again two years later. They found that those getting the vitamin treatment had reduced cerebral atrophy by as much as sevenfold, versus the control group.

"It's a big effect, much bigger than we would have dreamt of," lead researcher A. David Smith said.

But he's still not necessarily recommending that everyone -- young or old -- run to the nearest pharmacy to load up on B vitamin supplements. The successful outcomes from this study were limited to people who already had some memory problems and who also had high homocysteine levels. Smith is hoping to conduct another study that includes 1,200 people over 70 with MCI and elevated homocysteine.